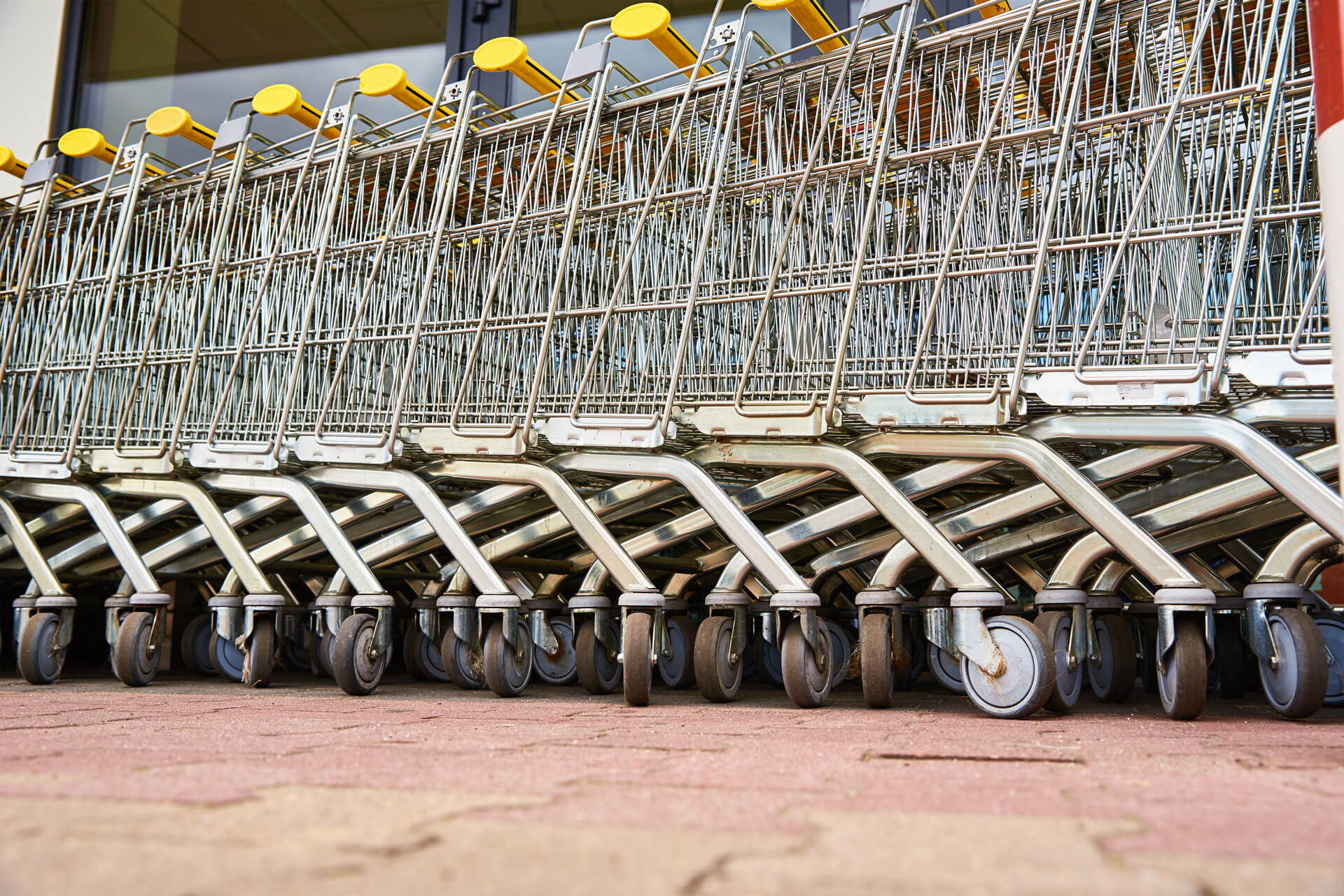 Should I Repair Car Dents From Shopping Trolleys?
From negligence of others in the parking lot, to wind pushing a shopping trolley into your car, parking lots pose all sorts of potential damage to your car's body or paint job. You may think such a small dent wouldn't be worth repairing, but disregarding a less visible dent can lead to more significant problems later.
Scratches are the most common type of damage from a shopping trolley and typically only scrape the top layer of paint. But the damage can be much worse when the impact is from something heavy or moving quickly, leaving a massive dent in your car.
Maybe you only see these dents as cosmetic damage, but you could find a more significant problem, invisible to the eye, that runs deeper. Here is why you should repair car dents caused by shopping trolleys and what to do after your car has been damaged.
Why Fix a Small Dent?
Many people end up deciding to leave more minor dents and scratches alone, but it is important to know how they can lead to other, bigger problems in the future. By fixing dents before they get larger or create issues in your paint job, you save money and time rather than racking up the bill to replace things now that you thought you wouldn't need to be replaced until much later down the line.
There are a couple of reasons you should fix a small dent:
Water and moisture can seep into even the most minor cracks and reach the exposed metal that will form rust. If left alone, over time, a small dent can end up causing more damage than you would think.
Dents may interfere with your vehicle's basic functions and make it unsafe to drive. A small dent can lead to other problems for the rest of your vehicle, and one part being damaged can make another part suffer from the effects of being near that dent.
Dents are much cheaper to fix in the beginning, before they cause other damage. When a dent is left alone, it can spread damage that is more costly and difficult to repair. Taking care of any issues early is the best way to save money in the future.
What to Do After Shopping Trolley Damage
Inspect and Take Photos of the Damage
Inspect the damage and see if the cart left behind deep scratches or dents. Sometimes trollies will just leave behind paint or some residue that you can easily wipe away. Once home, you can try washing the scratch with soap and water to confirm whether or not you need an auto body repair expert. Do not try to fix any dents or other damage on your own, as it can make things worse.
Make sure to take photos. If you can, try to take photos before even moving the shopping trolley away to show what happened and the angle of how it hit your car. You may need this information for legal and insurance purposes, but you can also show it to your auto body repair technician so they have a better idea of what happened.
Find the Responsible Party
It is rare for stores and businesses to be held responsible for incidents between cars and shopping carts, but there have been times when businesses are found liable for damages caused by carts.
First, try to determine who was responsible for the incident and get their contact details for legal and insurance purposes. You can file a police report and file an insurance claim, but the responsibility is not always clear and will be up to your insurance provider with the evidence you have available.
Visit a Car Repair Shop
Once you have assessed that you need professional help, find an auto repair shop that you can trust. Some shops have more expertise and better customer service than others and provide quick and reliable service.
You may be able to work with your insurance company with a claim and be referred to a repair shop in their network. But getting a second opinion from your own trusted auto body shop can give you peace of mind for the type of work you need done.
Dent and Scratch Repair Near You
Dents from shopping trolleys can be quite annoying, and repairing them may not be at the top of your list of things to do. Many fender benders serve as an inconvenience to everyone involved, but minor dents and scratches can cause more significant underlying issues. Finding a shop specialising in collision damage on all types of cars can ensure you keep the resale value of your car and prevent any worse damage over time.
At Caversham Coachworks, we take care of everything from insurance, crash, and car body repairs to dent and scratch repairs, among other services. As the leading independent vehicle repair centre in Berkshire and Central Oxfordshire, we promise to offer exceptional service and quality work.
Contact us today to speak to one of our specialists or use our free and easy estimator tool.