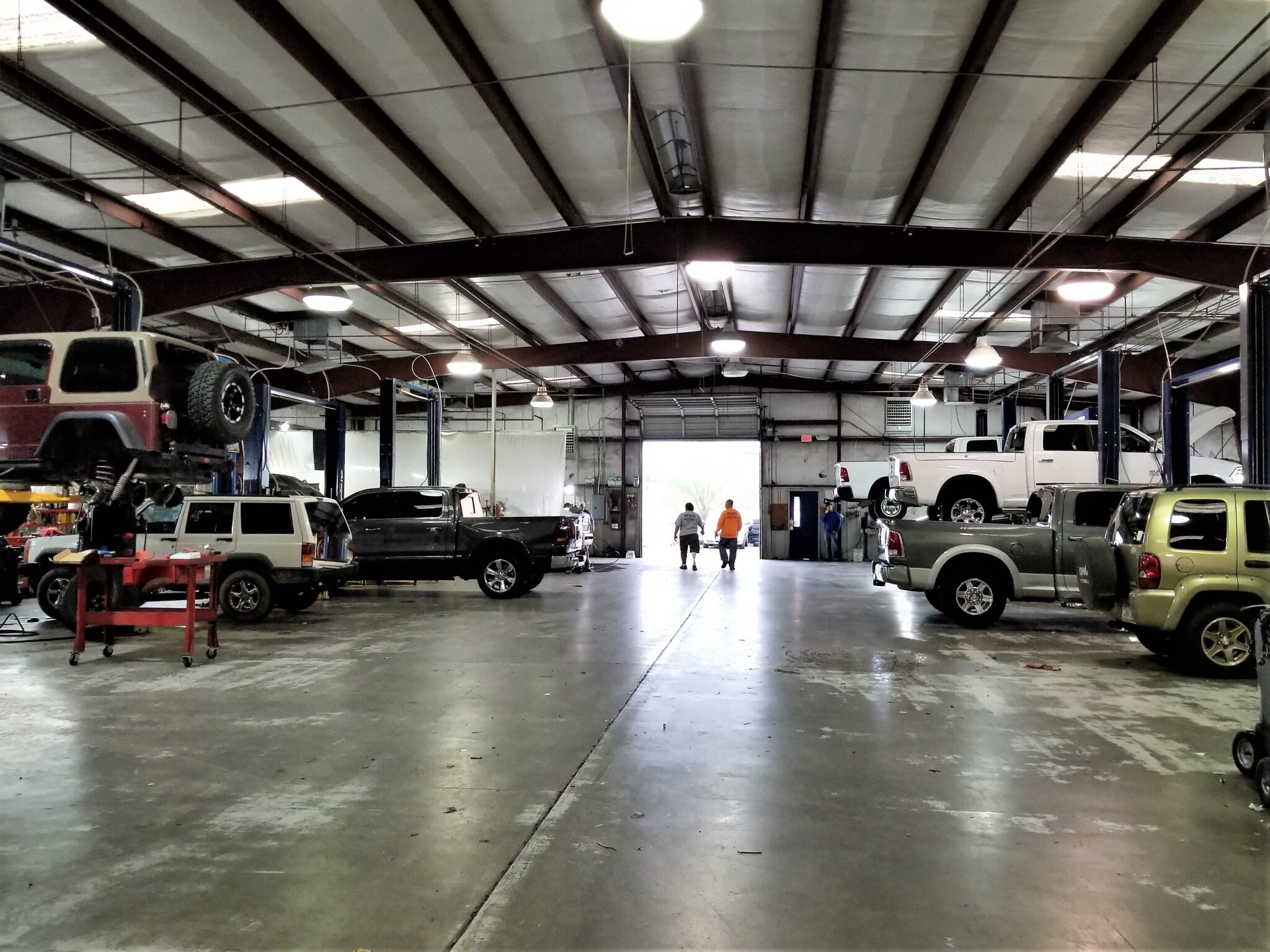 Selecting the Best Auto Body Shop For Your Vehicle
When the unexpected happens, and your vehicle faces the aftermath of an accident or requires body repairs, selecting the right body shop can be a daunting but critical decision. The appearance and functionality of your car post-repair can depend significantly on the skills and reputation of the body shop you choose. 
This article explores essential tips and factors to consider when selecting a car body shop and why opting for a reputable shop is essential.
What to Consider When Choosing an Auto Body Shop
There are many factors you should consider when choosing a body shop for your auto repairs. Consider the following before making your final decision.
Check For Certification and Training
When evaluating a car body shop, it's crucial to inquire about their certifications and the training of their technicians. Reputable shops often have certifications from industry organisations to ensure their technicians possess the necessary skills and knowledge to perform quality repairs.
Request References and Read Reviews
Before making a decision, ask the body shop for references from previous customers. Additionally, scour online platforms for reviews and testimonials from other clients. Feedback from actual customers can give you valuable insight into the shop's reputation, customer service, and quality of their work.
Evaluate Warranty Policies
A reliable body shop stands behind its repairs by offering warranties on their work. Inquire about the warranty policies for the repairs performed, including the coverage period and what exactly is covered. This ensures peace of mind and reflects the shop's confidence in its craftsmanship.
Compare Estimates
Gather estimates from multiple auto body repair shops before settling on one. However, don't make your decision based solely on the lowest price.
Quality repairs come at a cost, and excessively low estimates might indicate that corners are cut regarding materials or workmanship. Aim for a reasonable estimate that aligns with the level of service you're expecting.
Inquire About Replacement Parts Quality
Whenever your vehicle needs replacement parts, it's essential to know whether the body shop uses original equipment manufacturer (OEM) parts or aftermarket alternatives. OEM parts are designed specifically for your vehicle and often ensure a better fit and performance. Reputable shops prioritise using high-quality parts to maintain the integrity of your car.
Communication Matters
Effective communication throughout the repair process can ease your concerns and build trust. Choose a body shop that is transparent, provides you with regular updates on the progress of your repairs, and readily answers any questions you have. A shop that values clear communication is likely also to prioritise customer satisfaction.
Consider Specialization
Different body shops might specialise in specific types of vehicles or repairs. If your vehicle requires specialised attention, such as luxury cars or classic models, look for a shop with experience handling those vehicles. Specialised expertise can make a significant difference in the quality of the repair.
Ask About Insurance Claims
If your repairs are being covered by insurance, ensure that the body shop is familiar with the insurance claims process. Reputable shops often have experience working with insurance companies and can facilitate a smoother claims process, saving you time and stress.
Why Does Reputation Matter?
Opting for a reputable body shop is more than just a matter of convenience. It's a critical decision that impacts your vehicle's safety, appearance, and value.
Here's why choosing a well-regarded body shop matters.
Quality Workmanship — Reputable body shops prioritise delivering high-quality repairs, ensuring your vehicle is restored to its pre-accident condition.
Safety — A reliable shop will follow industry best practices and ensure that repairs are performed correctly to maintain the safety features of your vehicle.
Resale Value — Quality repairs maintain your vehicle's resale value by preserving its appearance and performance.
Peace of Mind — When you entrust your car to a reputable shop, you can have confidence that the repairs are in capable hands, reducing stress and worry.
Long-Term Savings — While choosing a reputable shop may initially seem more expensive, it can save you a lot of money in the long run by avoiding subpar repairs that could lead to even further issues down the road.
When You're Looking for the Best Auto Body Shop Near You, Choose Caversham Coachworks
Selecting a reputable auto body repair shop is a decision that should not be taken lightly. The repair process can significantly impact your vehicle's safety, appearance, and overall value.
When you consider factors like certifications, facility quality, references, and good communication, you can make a more informed choice. Remember, a reputable shop ensures quality repairs and gives peace of mind during a stressful time.
At Caversham Coachworks, we take care of everything from insurance, crash, and car body repairs to dent and scratch repairs, among other services. As the leading independent vehicle repair centre in Berkshire and Central Oxfordshire, we promise to offer exceptional service and quality work. 
Your vehicle deserves the best care. Let us get you back on the road safely. Talk to one of our specialists today or use our free and easy estimator tool.