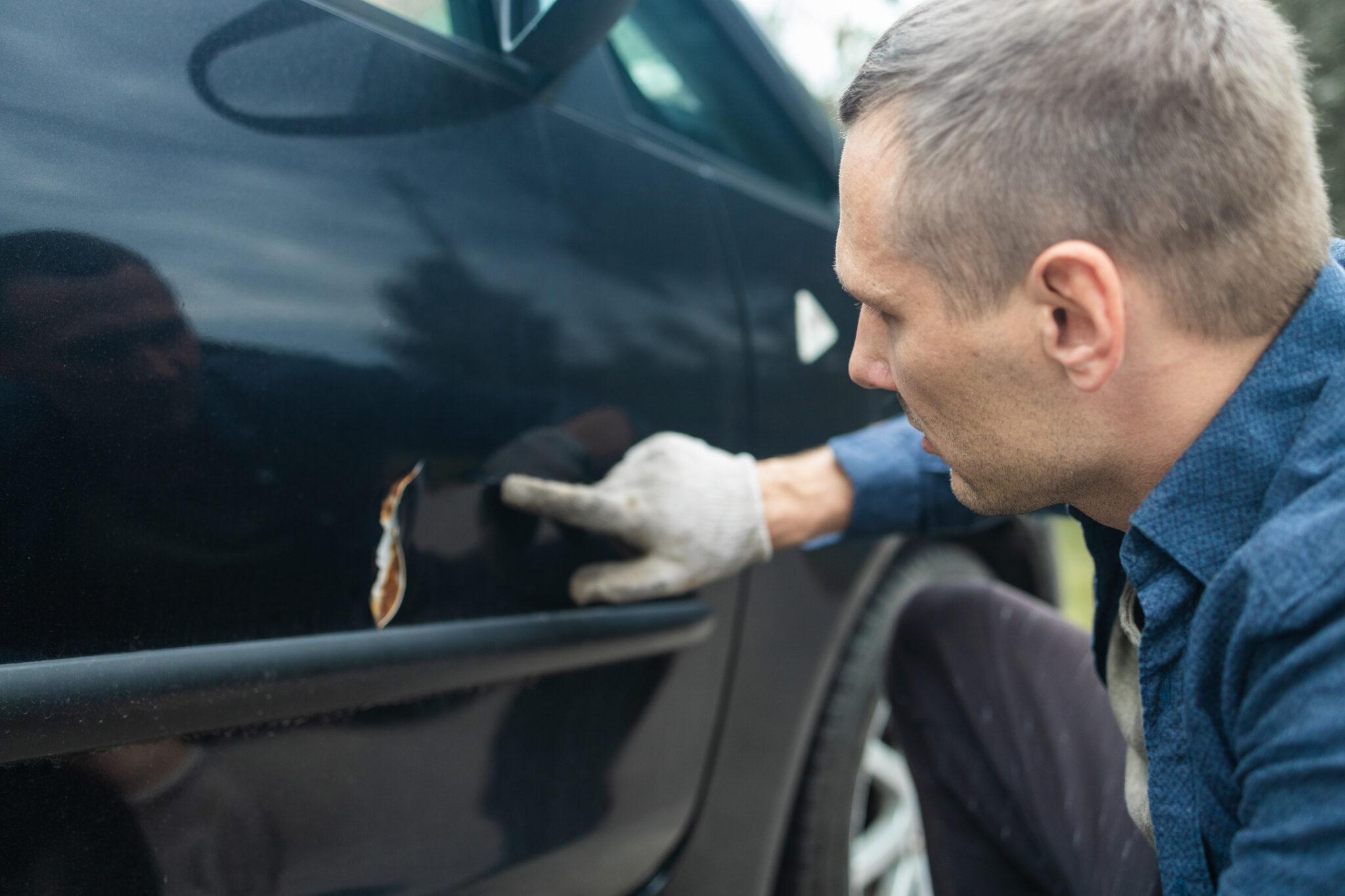 Dings vs Dents: What's The Difference?
That sinking feeling of finding a ding or dent in the side of your car, especially if it's new, can be enough to ruin your day. The terms ding or dent often are used interchangeably, but can actually make the world of a difference when it comes to fixing them.
A small blemish seems like it isn't worth fixing, but if you ignore it for too long, it can become a much bigger issue. From rust to possibly hiding an internal issue from a larger dent, you can end up paying much more in the future for not taking care of the issue right away. If you take pride in the appearance of your vehicle, a ding or dent can drive you nuts every time you have to look at it.
So what's the difference? Being able to tell between a dent and a ding can ensure your car gets the care it needs without spending too much on something simply cosmetic.
Is It a Dent or a Ding?
The main difference between a dent and a ding is the size of the damage. A ding is a centimetre or less in diameter where no paint has chipped off to expose metal. If it's small enough, you may not even notice it to begin with, and when you do find it, you may just live with the imperfection.
Dings are much more insignificant than dents. They are usually caused from being hit with a shopping trolley, a parked car door opening into your car, or possibly smaller debris kicked up when driving.
Hail is also a pretty common cause of dings. The worst part about hail is that it rarely means you will have one or two dings but see a dozen or so. Luckily, hail damage typically leaves small dings and can be repaired with paintless dent repair, and if your area doesn't see much hail then the problem is much less common.
Dents are almost like an older sibling of a ding. Dents are much bigger and will have chipped away at your paint job and exposed the metalwork underneath. The exposed metal is vulnerable to rust, meaning you should fix a dent quickly.
Big dents can also hide significant damage underneath – like damage to sensors or other electronics. They should be checked out as soon as possible to prevent any further damage or cause any safety hazards.
Repairing Dents And Dings
Small dings are understandably at the low end of one's list of priorities. If you are considering selling your vehicle soon, turning in a leased car, or trading in your car for a new one, you might end up paying the price by not fixing these dings. Used cars with cosmetic damages tend to fare worse on the used market and sell for a lower price if you choose to leave them alone.
Many dealers will classify a minor ding under the regular "wear and tear" and not add on any excessive damage fees, but as a larger, more noticeable ding, you may be charged extra fees. With these potential losses, it may be in your best interest to have the dings removed by a dent repair specialist.
There is an easy dent repair process, called paintless dent repair. This process involves the use of slow pressure on the ding or dent and does not cause any damage to the original paint job. This procedure is much more affordable than other methods used to repair dings and dents.
Find a Dent Repair Specialist Near You
Having such a small ding or dent in your car's body is quite annoying, and it is understandable why you may keep it on the back burner to fix it. You may think it isn't worth fixing or that you can fix it yourself, but we recommend you find a dent repair specialist. Attempting a DIY dent repair can end up costing you even more money in the long run.
To make the best full-formed decision on what to do about your ding or dent, you can find a shop specialising in dent repair that can ensure you keep the resale value of your car. On top of that, they can help prevent the damage from getting worse over time if you have any exposed metal showing from a dent.
At Caversham Coachworks, we take care of everything from insurance, crash, and car body repairs to dent and scratch repairs, among other services. As the leading independent vehicle repair centre in Berkshire and Central Oxfordshire, we promise to offer exceptional service and quality work.
Talk to one of our specialists today or use our free and easy estimator tool.