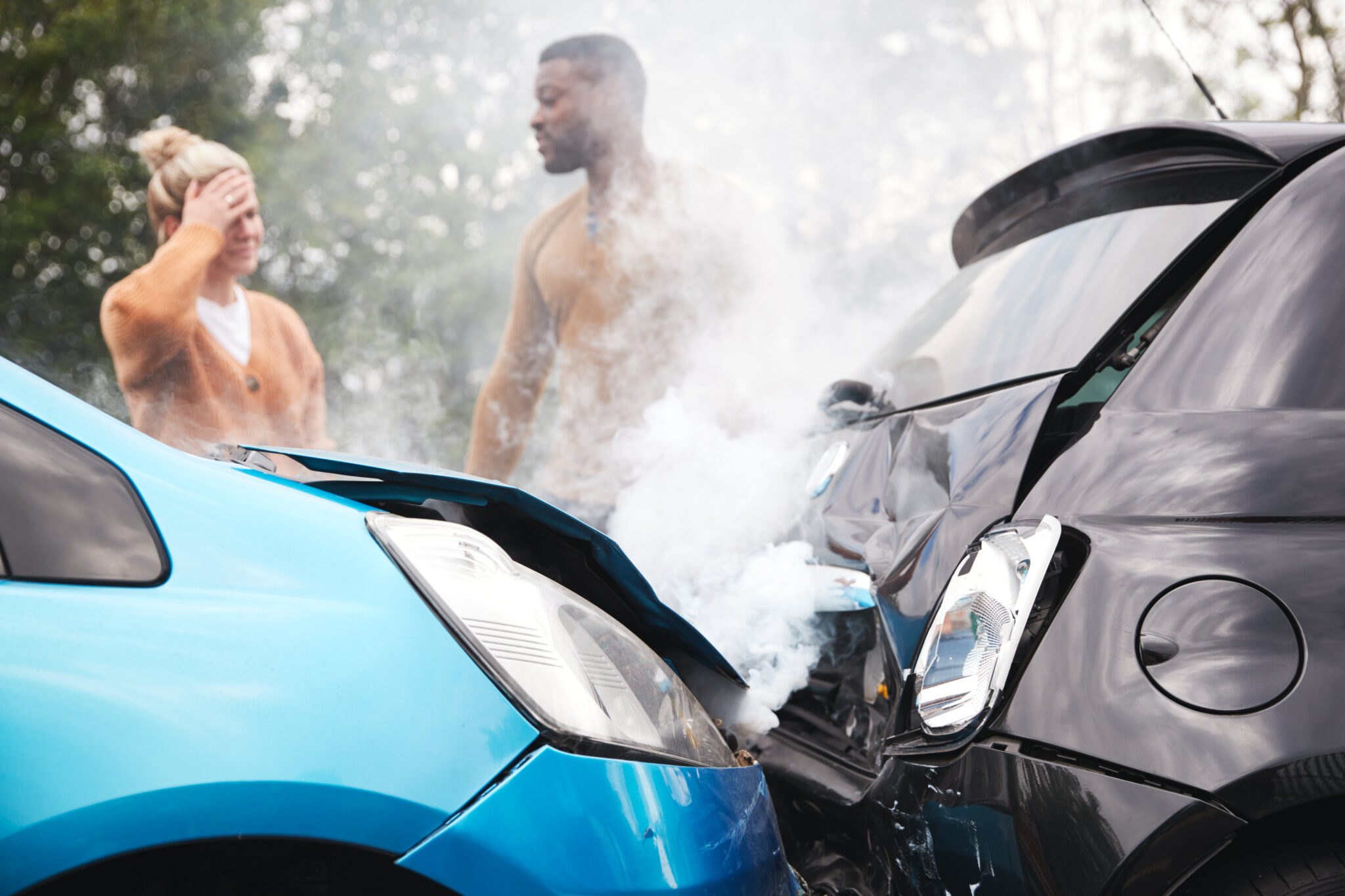 Non-Fault Accident: What to Do if You've Been Hit by an Uninsured Driver
Car accidents are already distressing enough, but it's almost like a double blow when you find out the other driver is uninsured. When you've been hit by an uninsured driver, you may wonder about your rights and what to do next.
Dealing with the accident's aftermath can be overwhelming, but taking the necessary steps to protect yourself is crucial. In this article, we will provide you with essential guidance to navigate the process smoothly and ensure you receive the compensation and assistance you need.
Ensure Personal Safety
It is always important to consider your safety and the safety of others in an accident. Make sure to move your vehicle to a safe location, away from oncoming traffic, if possible. If there are any injuries, contact emergency services immediately.
Gather Information
Collect as much information as possible at the scene of the accident:
Driver's information: Collect the uninsured driver's contact information, including their full name, phone number, address, and email address.
Vehicle details: Note the make, model, colour, and license plate number of the uninsured driver's vehicle. This information helps identify the vehicle that was involved in the accident.
Witnesses: If there were any witnesses to the accident, write down their names and contact information. Witness statements can provide crucial support in determining fault and strengthening your case.
Accident scene documentation: Take photos or videos of the accident scene from various angles, capture the positions of the vehicles, any property damage, skid marks, and any other relevant details. Visual evidence is invaluable when filing an insurance claim.
Contact the Authorities
Report the accident to the police, even if it seems minor. Having an official record of the accident can be crucial when filing an insurance claim or pursuing legal action. Provide the police with all the details and evidence you have gathered.
Notify Your Insurance Company
Inform your insurance company about the accident, even if the other driver is uninsured. Your insurance policy may provide coverage for uninsured motorist accidents. Be sure to provide them with all the necessary details and be honest about the circumstances.
Consult With a Solicitor
If you have been hit by an uninsured driver, it can be beneficial to consult with an experienced solicitor who specialises in personal injury and car accident cases. They can guide you through the legal process and help you protect your rights. A solicitor will also be able to assist in determining whether or not you are entitled to compensation.
Uninsured Motorist Coverage
Check your insurance policy for uninsured motorist coverage. If you have this type of coverage, it can protect you financially in an accident with an uninsured driver. Uninsured motorist coverage can help pay for medical bills, vehicle repairs, and other damages.
Hit-and-Run Accidents
Sometimes, an at-fault driver will flee the scene. This is known as a hit-and-run. Try to gather as much information as possible, including the license plate number, vehicle description, and any other identifying features.
Report the incident immediately to the police and provide them with all the available information you have. If you have uninsured motorist coverage, it can help you cover the expenses of a hit-and-run scenario.
Contact the Motor Insurer's Bureau
The Motor Insurer's Bureau (MIB) protects innocent victims of uninsured or untraced drivers, ensuring they receive the necessary support and financial assistance. If the at-fault driver is untraceable or uninsured, you can make a claim through the MIB.
When making a claim with the MIB, you must provide specific documentation and information like the police incident reference number, details about the accident, and any other supporting evidence you have. You can make a claim through the MIB on their website or contact them directly to initiate the claims process promptly.
Trust Caversham Coachworks for Car Repairs After a Non-Fault Accident
It's crucial to get your car repaired promptly after a non-fault accident. Not only can visible damages affect the overall aesthetic of your vehicle, but unrepaired damage can lead to more extensive damages and result in higher repair costs.
Unseen mechanical or structural issues may arise after an accident, and by taking care of them immediately, you can ensure your vehicle is safe to drive. Timely repairs also can contribute to a much smoother insurance claims process.
If your vehicle has been damaged in an accident with an uninsured driver, trust Caversham Coachworks to restore it to its pre-accident condition. Located in Berkshire and Central Oxfordshire, we offer outstanding car repair services for non-fault accidents, ensuring quality craftsmanship and close attention to detail. We understand the complexities of dealing with uninsured drivers and will work closely with you and your insurance company to provide a seamless repair process.
Schedule a consultation today, or use our free and easy estimator tool to get your vehicle back on the road.